All our mornings just got a little different...let's make them a lot more awesome.
The Buzzbar team is working remotely with clients, and people are pivoting and adapting. We're here to help you keep things moving.
Introducing 'Brain, Body and Business' (#BrainBodyBusiness); your daily 30-minute opportunity to centre yourself, take advantage of the lack of commute time and start the day right during challenging times.
But why 30?
Two reasons, one, the activities will never take you more than thirty minutes (most a lot less in fact), and two, we're offering a 30-minute marketing consultation to help businesses weather the effects of right now and build for tomorrow. From business tips to creativity hacks, #BrainBodyBusiness has got you covered every morning.
Join us, got an idea or a tip? Email me at paul@buzzbar.co.
Bookmark this page, set your alarm and get involved!
The Buzzbar #BrainBodyBusiness List
[DAY 37]
Imagine supporting the planet at the same time as an independent artist! Everpress is an awesome approach to fashion where only the amount of t-shirts bought get printed. Whether it's for a limited edition design or way of supporting a charitable cause, you should spend your evening giving Everpress a look – happy shopping
---
[DAY 36]
You might have heard the story about your friend travelling to see the Northern Lights, only to marvel at some clouds. But with the live stream link below you can try everyday from the comfort of isolation to see the Northern Lights. We've found that you're most likely to see them between 3AM-9AM BST – an early rise it is!
https://explore.org/livecams/aurora-borealis-northern-lights/northern-lights-cam
---
[DAY 35]
As Nike famously advertised: Yesterday you said tomorrow. Use 30 mins today to strap your laces up and go for a run, jog or walk. You'll thank yourself later!
The Strava app makes it exciting and challenging to track your progress. From your personal best time outrunning the bus to the breakdown of your run segments, it's amazing to see how quickly you can adapt!
---
[DAY 34]
Rome wasn't built in a day, but you can spend one exploring it thanks to the power of tech. This 3D digital model is a to-scale render of the ancient empire of Rome. Have fun!
https://www.futurelearn.com/courses/rome
[DAY 33]
As the light begins to emerge at the end of lockdown, the folks over at Aesthetics of Joy have put together a list of conversation starters that are far from the normal 'how was your weekend'. So whether it's over zoom or a potential 2-metered meetup, be prepped with these interesting convo kick-offs!
https://aestheticsofjoy.lpages.co/joyful-conversation-starters/
[DAY 32]
We've got exactly NOTHING against Animal Crossing but if you need a break from the island why not try DrawIt if you're on an iPhone (https://apps.apple.com/us/app/draw-it/id1451505313) or Monster Legends if you're team android (https://play.google.com/store/apps/details?id=es.socialpoint.MonsterLegends).
---
[DAY 31]
Why not fill your morning with good news.. Other than #BrainBodyBusiness activities of course! Twitter has created a list of purely good news accounts like @TheMERL @everycolourbot @DrMatthewSweet @dodo to follow.
https://twitter.com/i/lists/1252903215076716546
---
[DAY 30]
Science tells us it's good to visualise, plan and create – so why not combine all three and start using @Pinterest? Create virtual pinboards of past events, events you're planning or things that inspire you. There are even huge communities dedicated to recipes if you need pinspiration in the kitchen. Share your board with us!

https://www.pinterest.co.uk/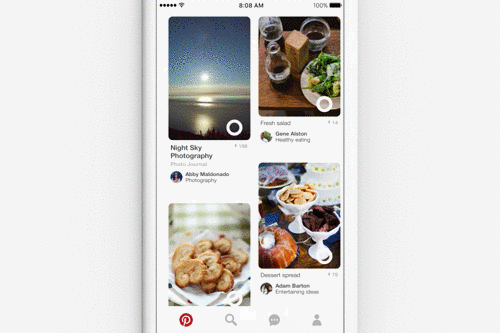 ---
[DAY 29]
Laughing is good for you so why not pick a comedy to binge watch every morning for 30 minutes? All these shows are 30-minutes or less. Options include Weeds, Modern Family, Arrested Development to name three we're watching! Let us know what you pick! https://www.imdb.com/list/ls000485023
---
[DAY 28]
Time to create the perfect playlist. Call it your Buzz mix and tell us who made the cut. Buzzbar has partnered with Nuraphone (@Nurasound) to help us focus. You've got to try the immersive mode. Perfect for dancing like no-one is watching or relaxing with a meditation app. / nuraphone.com
The In-ear Nuraloop have released recently, and dare we say they once again have blown their competition out of the water!
---
[DAY 27]
Are you feeling a little lost at the moment? Thinking of a change in direction after lockdown? A coach could be what you need. Head over to https://www.sergiosarkis.com/ to book your coaching session and rediscover your personal power.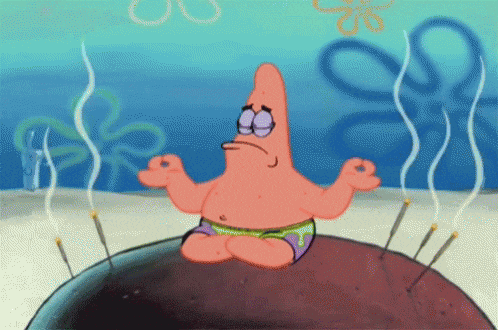 ---
[DAY 26]
How about brunch at Tate Britain today? Google has created a great virtual tour and videos from curators about some of the best art around. Grab a friend or go for a solo virtual viewing!
https://artsandculture.google.com/partner/tate-britain?hl=en
---
[DAY 25]
'5 Levels' is a great YouTube series from @WiredUK folks who get an expert to explain a complex thing at five levels for different people. Pick topics from Virtual Reality to particle physics and get your brain going.
---
---
[DAY 24]
Who doesn't love a good documentary? With all the recent 'pub' quizzes a little bit of random knowledge is likely going to come in handy.
http://www.documentarytube.com/
https://topdocumentaryfilms.com/
https://documentaryheaven.com/
---
[DAY 23]
Ok, time to clean up that phone. Apart from taking it out of the case and cleaning the device itself have a look through the apps and photos and have a clear out. What haven't you used in three months? Time to go. You'll not only have extra space, but you'll also speed up your device. While you're there find three people you haven't called in a while and check in on them today. Phone or text, your choice entirely. Have a great day!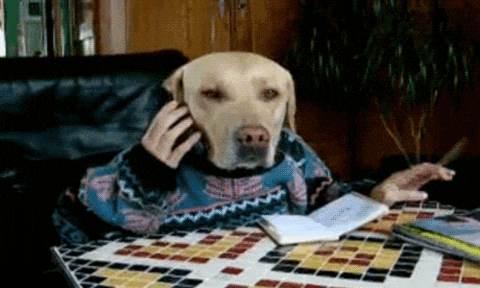 ---
[DAY 22]
Grab your keys, we're going for a drive! Where is up to you! Choose from countries all over the world and pop your headphones on to sample some of the local radio while you are driven around. Oh, and it's filmed before lockdown so there are these things called 'people' walking around. Let us know where you go.
https://driveandlisten.herokuapp.com/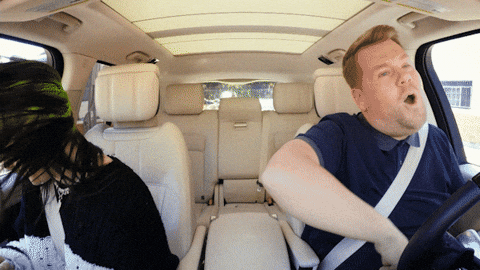 ---
[DAY 21]
We've suggested learning a language already – but how about something a little different? There's no better time than now to learn Coding, and Code Academy have made it as intuitive as learning a spoken language. With visual cues and a beautiful interface, take the beginners test over at https://www.codecademy.com/
---
[DAY 20]
Why not dive with sharks, take a stroll in the Serengeti or visit your favourite spot in Google Maps using Google Cardboard? It's the easiest way to use your smartphone for virtual reality. You can buy a unit or download the template and make your own!
https://arvr.google.com/cardboard/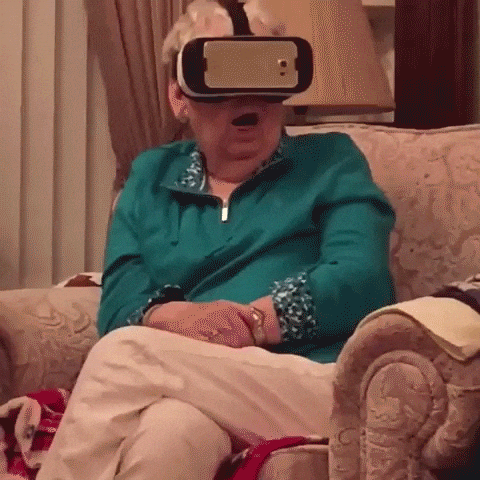 ---
[DAY 19]
Let's check that database. We didn't say #BrainBodyBusiness would be all glamour and fun! When this is all over, trust us you'll be glad you took the time to do this.
Whether it's Mailchimp, Hubspot or another programme where your audience or customers sit, focusing on getting their data up to date now will help you later on.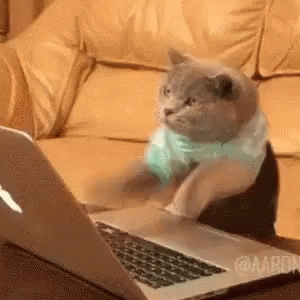 ---
[DAY 18]
Let's get creative! Ever wanted to create your own magazine? Flipboard makes it easy. Bring the news to you, create a magazine dedicated to cockapoos, the canary islands or the latest tech news.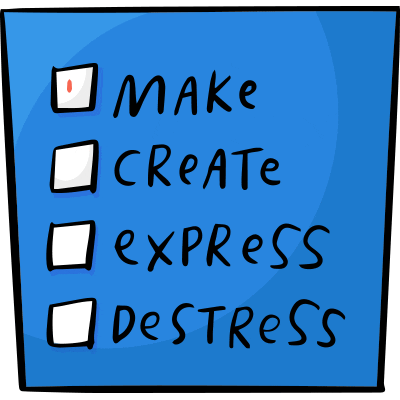 ---
[DAY 17]
With a new period of lockdown about to be announced, it's a good time to think about preparing yourself mentally for another few weeks indoors. Meditation and a good night's sleep are key to guarding against fatigue and keeping energy levels up. Here's 10 hours of white noise and rainstorms to fall asleep to or keep you focused even if the sun is shining. Try it now for a few minutes!
---
[DAY 16]
We're huge fans of Taskmaster's #HomeTasking task challenge. Review previous ones and watch your favourite collection this morning! Submit your own entry and you could be featured in the semi-daily task!
---
[DAY 15]
Oxford, Harvard University, MIT, Stanford and over a thousand other universities have free courses on edXonline. Start one today and learn a new skill, brush up existing skills or perhaps change direction when lockdown ends. Let us know what you pick!
https://www.edx.org/
---
[DAY 14]
Back again with the time to pick a good book. Delivery may be up to a month, but grab the
Amazon Kindle
app and you can get flicking through Amazon's bestsellers from '19 you might have missed (and often for a lot less £££!). Fiction or nonfiction - what's YOUR pleasure?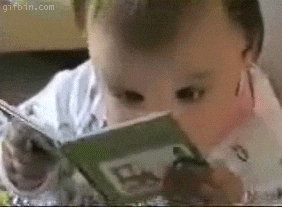 ---
[DAY 13]
Are you joining us in a 30-day challenge? We're getting up from our desks and keeping things moving. Try and engage in one of these @coachmag 30-Day Challenges and avoid adding on the pounds during lockdown
30 Day Squat Challenge
---
[DAY 12]
Let's get creative in the kitchen! Use these apps to utilise what's in your fridge and create dishes you might not have thought possible. What are you cooking tonight?
---
[DAY 11]
GAME ON! Don't be afraid to play a mobile game in the morning. Apart from a nice hit of dopamine, that candy isn't going to crush itself now is it?! What's your go-to game?
---
[DAY 10]
Cirque du Soleil has put together a special 60-minute show with specially curated clips from multiple shows including KURIOS - Cabinet of Curiosities, ''O'', and LUZIA. Cast to a big TV and bring the world's best acrobats and performers to your living room.
---
[DAY 9]
Reading lowers the heart rate, increases creativity and generally relaxes the mind – so brush the dust off that book you never finished and get going!
---
[DAY 8]
Time for a House Party! Ok, not the one where you fear breakages but one where up to eight of your good people can get together and talk about world ev...who are we kidding? Click the dice and play Heads Up and Quick Draw!
---
[DAY 7]
Thanks to the smart folks over at Travel and Leisure you can tour 10+ of the world's best museums. Choose from The Guggenheim, The British Museum and even Musée d'Orsay. Tell us what the best thing you saw was below.
https://www.travelandleisure.com/attractions/museums-galleries/museums-with-virtual-tours
---
[DAY 6]
Bonjour, ohayō gozaimasu, Zao shang hao and Buenos días! You have 900 minutes a month if you take a 30-minute course every day. Start with @babbel or @duolingo today for the price of a week's train ticket (remember trains?). What language would you most like to learn?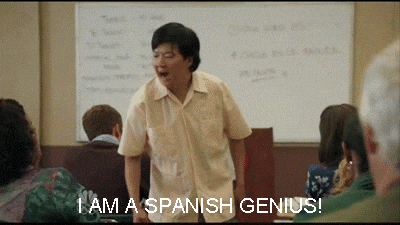 ---
[DAY 5]
Breakfast with Anna Wintour? Maybe RuPaul? How about Chris Hadfield? You have 80+ guests to choose from thanks to Masterclass. Learn from the best whether you want to write better, cook better or manage people better. #brainbodybusiness
---
[DAY 4]
Grab your phone! It's time to doodle thanks to @Natalkadesign! Save the image below or take a screengrab, annotate, and get creative! Submit them to our Twitter @BuzzBarCo with the #brainbodybusiness hashtag – the most creative entry gets a prize!
---
[DAY 3]
Time to get up and stretch. Office bum extends to the home, folks! @Shape_magazine has 13 amazing High-Intensity Interval Training (HIIT) sessions you can do at home without much equipment. All about short-bursts of exercise, HIIT is easy and fast to do. Remember to drink lots of water and keep that heart-rate up before you hit the inbox! https://www.shape.com/fitness/workouts/hiit-workout-exercises
---
[DAY 2]
You might want to save this for lunch but we're hitting play now on Harry Styles's TDC or Tiny Desk Concert. The playlist is damn good and timed at 19:32 you could also listen to one of the other sessions by Lizzo, Adele, Carle Ray Jepson to newer artists like Another Sky and Ari Lennox.
https://www.npr.org/2020/03/16/815556266/harry-styles-tiny-desk-concert?t=1584615339063&jwsource=cl
---
[DAY 1]
And...away...we...GO! Tidy desk, tidy mind, let's get our desks the most productive they can be with the legend that is @mariekondo. Check out her tips to streamline your desk when she visited the @thepooluk folks. Show us your before and after results on Twitter.
Here's mine...
Check back every day for the next #BrainBodyBusiness activity. We'll also be posting them every day on Twitter and occasionally on LinkedIn and Facebook.
Oh and please share this page into your networks and let's keep people moving.